• all natural • clay • DIY • natural beauty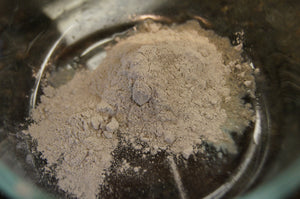 Hello my soapy friends! I hope that everyone has had a fabulous weekend thus far. Today I get to write about and GIVE AWAY one of my most favorite materials made by Mother Nature, Bentonite clay! Bentonite clay ranges in color but is usually a light gray or cream with maybe a subtle hit of green in it. It is a product of volcanic ash and was named for the U.S. town with the largest known deposit of it, Fort Benton, WY.   It is also called Montmorillonite for the region in France it is found. Typically, you will see it...
---
• charity • donate to the marine corps • give to the military • marine corps • military • military spouse business • natural soap • non profit • semper fi fund
This has been in the works for a long time. I am super stoked to finally say that Bars by Becca can begin to give back! I have decided that with each new menu launch or roughly every 2 months, Bars by Becca will pick a deserving organization and donate a portion of the sales for that time period. What does this mean? Well, for now and this will probably constantly evolve; with every 10 bars sold Bars by Becca will give $5 to the organization of the period. The more soap sold, the more the organization will receive (oh,...
---
If your mom is anything like mine then she is pretty selfless. I can't remember my mom buying tons of nice stuff for herself or going to get pampered while I was growing up. I am not sure that I truly appreciated it at the time. Now, as a mom myself, I totally get it. You usually put everyone else before yourself. So, in honor of my mom and other awesomely selfless moms out there, I will be sharing some easy DIY recipes that you can make for your mom (perfect for Mother's Day, hint hint). Each recipe will be...