• all-natural • natural beauty • natural soap • patchouli
Today I would like to briefly talk about one of my favorite essential oils, patchouli. Most people, when they hear mention of patchouli immediately think one of two things, dirty hippies or YUM. I happen to be one of the later but have found a majority of folks fall into the first category. This makes me sad. Patchouli, when mingled with the correct essential oils, can smell amazing. I love it with almost anything citrus, geranium, and even lavender. So, what exactly is patchouli and where does it come from? Patchouli is a large evergreen plant and it originates from...
---
• all natural • clay • DIY • natural beauty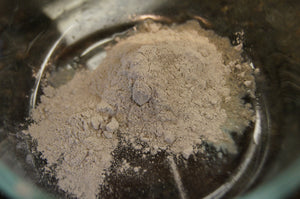 Hello my soapy friends! I hope that everyone has had a fabulous weekend thus far. Today I get to write about and GIVE AWAY one of my most favorite materials made by Mother Nature, Bentonite clay! Bentonite clay ranges in color but is usually a light gray or cream with maybe a subtle hit of green in it. It is a product of volcanic ash and was named for the U.S. town with the largest known deposit of it, Fort Benton, WY.   It is also called Montmorillonite for the region in France it is found. Typically, you will see it...